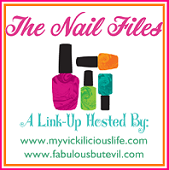 Today I am linking up with
Tara
and
Vicki
for the Nail Files.
I did my own nails again this week. I did a color pretty similar to last week. This color is more pink.
I do not like how the Venique color I used chipped. I went back to OPI. I want to see if its just because I am doing my own nails that it chipped, or if it is the brand. I typically get at least 10 days to 2 weeks out of a manicure when I go to the salon. I had chipping about 5 days in when I did my own. If I get chipping early again, I will not be doing my own nails too much.
OPI "Thats Hot Pink"