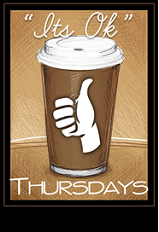 I am linking up again with with Neely:
A Complete Waste of Makeup
and Amber:
Brunch With
Amber
Click the button above to visit and link up too!
- That I think I am on the same sleep schedule as my favorite grand baby. I took a 3 hour nap on Tuesday. I already know we pretty much have the same bedtime.
- That I had to force myself to get a haircut. I left without her blow drying it. Who wants to be stuck in a salon in 70-80 degree weather? Yes my hair looked lovely for the rest of the day. Think of a paintbrush that you scrub on paper then let it dry like that.
- That I am making my husband take me to see The Hunger Games even if he doesn't want to. He will thank me later.
- That I just got a pedicure less than two weeks ago and I am already sick of the color. I got another pedicure yesterday.
-That I am obsessed with taking pictures of things that are popping up around my yard.
-That i convinced myself not to walk the other day because it was trash day and I didn't want to dodge trash barrels the whole way.
-That I wonder why I am already getting flooded with emails from AARP and Senior People Meet. I am years away from 50!
-That i can never use Super Glue without getting it stuck to my thumb and index finger.
-That I just realized that 28 years ago on this day I met my husband. I consider myself lucky.
-To stop following a blog because it is fallacious. It is so over the top, it has to be. I read plenty of fiction. I want to read about real life when I am reading blogs. You can be funny without having to make things up to seem more funny.
-That I had to cheat on the nail salon I have been going to for 6 years. They couldn't take me, so I went to a place that one of my friends recommended. I liked it just as much. Now what do I do?
-That it is going to be 80 degrees today and I have the whole day free. I don't even have to cook dinner. Yeah!
-That I ate real ice cream last night and not frozen yogurt.
-To strongly dislike what your talking scale has to say.
-To wonder why my scale talks bad about me. I am looking at my grocery list and so far it contains cleaning products, paper goods, beauty products and special treats for the favorite grand baby and the only food items so far are peas, arborio rice and pepper?
-To get sick to your stomach every time they mention "pink slime" on the news and wonder how much of it you have consumed over the years. I will not even post a picture because it will probably make you vomit.
I am off to enjoy this fabulous day. It is supposed to be the last really warm day for awhile. Enjoy your Thursday!